It's faster and more economical to get your current customers to make a repeat purchase than it is to find, attract, and persuade new customers to make their initial purchase.
This post is for you if you've been neglecting your client retention strategy in favor of acquiring new audiences.
This article will look at some of the best client retention strategies utilized by leading eCommerce and direct-to-consumer companies.
What does client retention or repeat purchase mean?
The percentage of customers that return for a second purchase is referred to as the client retention rate.
Repeat purchases are those made by a consumer who has previously purchased from you. These customers are well-versed in your brand and are usually motivated by a need for ease. Why change something that is working?
The shopping pathway of repeat customers differs from that of first-time buyers. New users to e-commerce sites or applications, for example, spend their time exploring the pages, looking at different products, and comparing pricing. Repeat consumers, on the other hand, know exactly what they want and will move right to the segment to get it.
As soon as your D2C eCommerce obtains traction, you should start focusing on customer retention and ramp up your efforts as your store grows. You must begin striving to retain consumers as soon as you obtain them.
What are the most important metrics for client retention?
Repeat customer rate: The percentage of customers that return to buy another product from you is known as the repeat purchase rate.
The average repeat purchase rate, according to industry estimates, should be approximately 16% to 22% for D2C companies.
Customer lifetime value: Customer Lifetime Value (CLV or CLTV) is a key metric for long-term business success. Simply expressed, it is the total amount of money spent on your product by customers over the course of their lives.
All clients have the opportunity to become repeat customers.
Why is it vital to have a high rate of repeat purchases?
Repeat orders imply a bigger profit margin on each paid acquisition. For instance, if your CAC is $10, while your CLTV is only $15, you are only earning $5 in the whole process. However, if the CLTV increased to $40, you would get $30. The higher the rate of recurring purchases, the higher the ROI.
Repeat orders are much more than just ROI. It also means that:
1. People like the product
2. There is product-market fit
3. You have found the right audience
4. The product works
5. People are loyal to your brand
6. They may even spread word-of-mouth about you
Finally, knowing that 40% of your client base will shop this month ensures a consistent stream of revenue and a robust D2C platform for sales forecasts.
Sure-shot tips to design a cohesive retention marketing strategy for D2C brands
1. Make a subscription-based model
Customers want to make their lives easier. By sidelining a subscription model you are opening up paths for your customers to shop from someone else. This directly pulls down your customer satisfaction, causing churn, and compromising your customer retention rate.
Take inspiration from Dollar shave club for the subscription model done right. It is a razor, cream, and after-shave cosmetics D2C company.
Establish your brand presence through a social media marketing strategy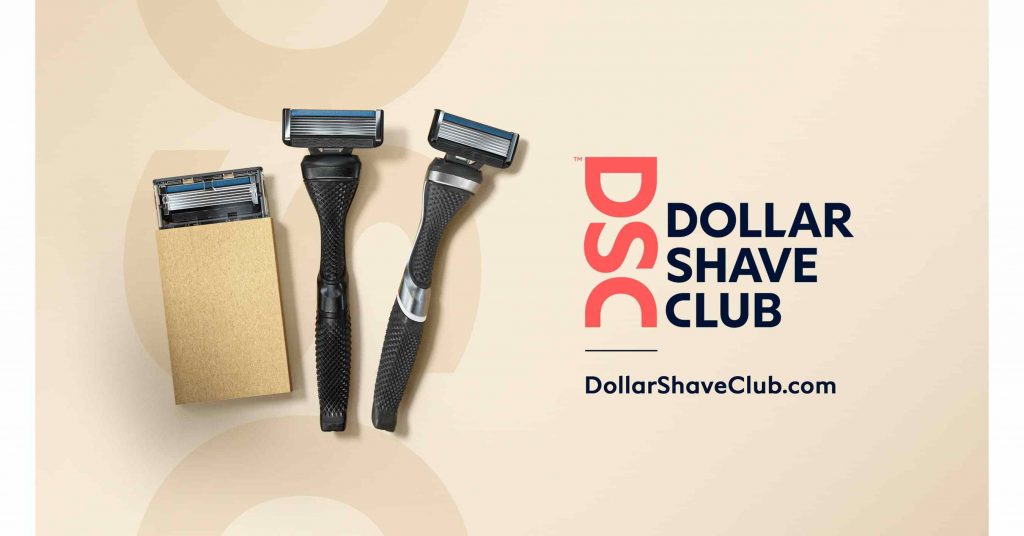 Dollar Shave Club's razors are delivered directly to customers via repeated deliveries. Shaving is a daily ritual. Shaver's are aware of how many blades they require. It's an ideal situation for the subscription model.
Only the D2C business model would have allowed for such a low-cost, logical appeal. Dollar Shave Club cut costs in their supply chain and even passed the savings directly to consumers.
2. Personalized post-purchase engagement
As a direct-to-market brand, your interaction with the customers should not end with the purchase. Personalized post-purchase engagement can leave a positive and lasting impression on your clients and help them remember your brand when they need to repurchase.
Indian origin brand, Nykaa is notorious in the marketing world for its personalized engagement with its customers.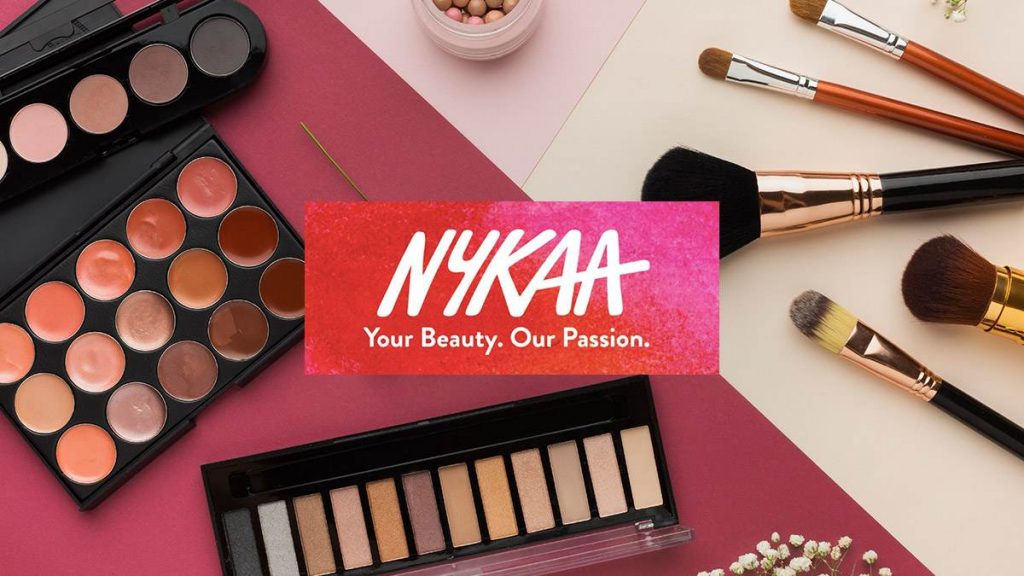 They keep their customers engaged, by providing them with useful information or relevant tips to help them get the most out of their new purchase, such as a video of hair and make-up tutorials for customers who purchased beauty products.
D2C brands may utilize marketing automation tools to send this content to their customers in real-time via email, in-app messages, push notifications, and other methods.
3. A one-size-fits-all approach to customer service is just insufficient
"Tone-deaf" marketing and mass merchandising is an outdated concept and it turns off potential customers. D2C marketing strategies must include gauging the likes and dislikes, and shopping preferences of your customers and serving them personalized curated emails.
No one likes to be merely one of many in today's hyper-personalized world. Customers are no different. Customer retention depends on creating a seamless experience from discovery through engagement and eventually to purchase.
According to Sephora, 85% of customers are influenced by personalized homepage recommendations.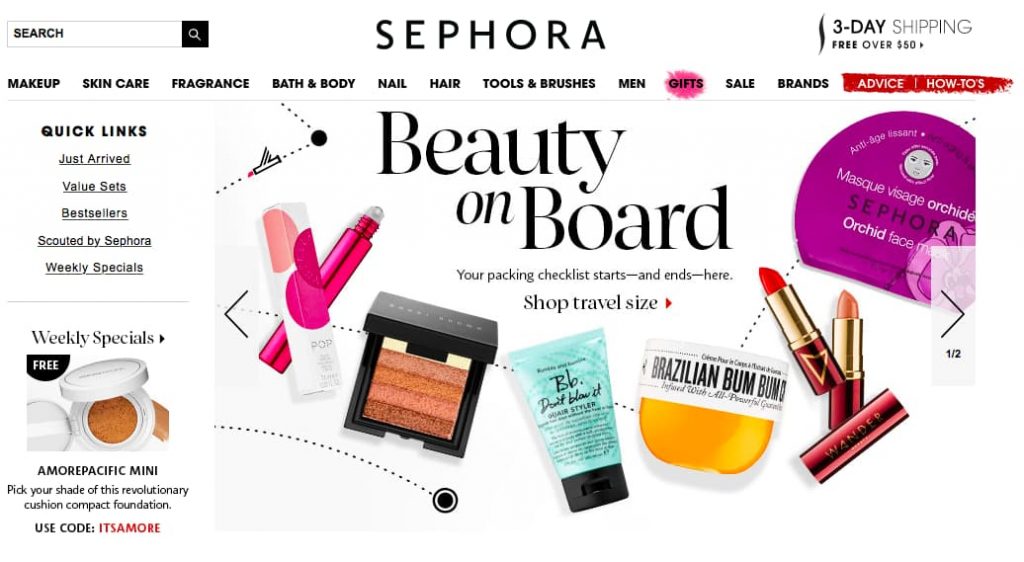 They offer a consistent customer experience through personalized product recommendations, offers, text, or graphics – delivered at the correct time to the consumer right at their homepage. All of this must be based on their previous and current behavior, as well as where they are in the customer journey.
There is no such thing as a one-size-fits-all solution for your clients. As a result, you'll need personalization in messaging as well as solid audience segmentation to engage them more successfully. Based on their purchase behavior, browsing behavior, and interaction with your products on various social media sites, you can segment your clients into different segments.
4. Establish your brand presence through a social media marketing strategy
Businesses may communicate with and keep customers through social media platforms, which bring in new features and technology. According to research conducted on Instagram, 70% of shoppers utilize social media platforms to discover new product options.
By interacting with your fans and engaging in conversations with them on social media, you may share new things and establish a brand culture. It's also a terrific way to get feedback; according to one study, 47% of buyers will utilize social media to express their problems and share their ideas.
The travel company Away, carved out its space in the already saturated luggage market, by being more through social media.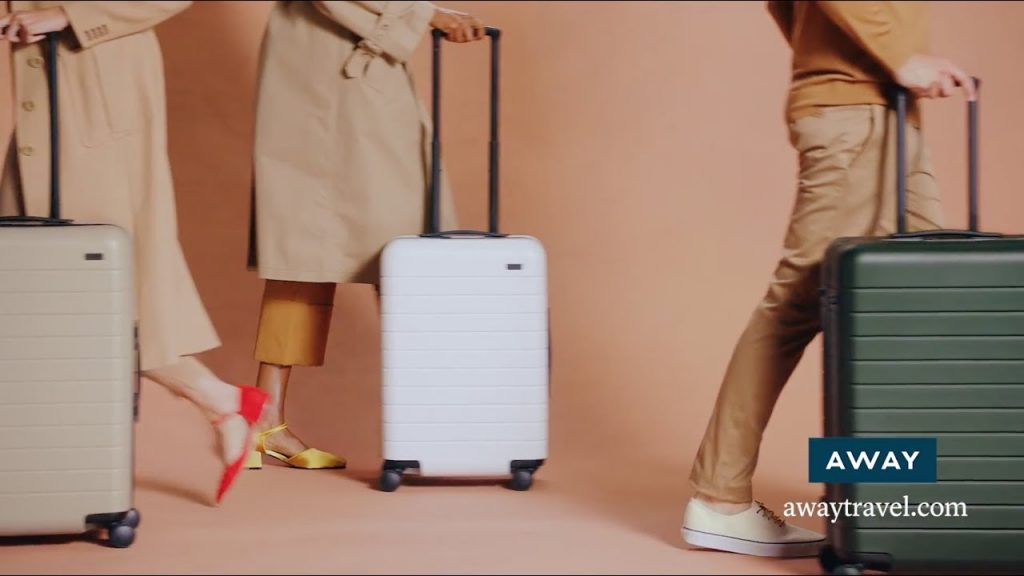 To that end, the Away team began producing a variety of travel-related content and media, such as a podcast, magazines, and active Instagram accounts.
Furthermore, social media platforms' live capabilities have evolved into efficient marketing tools that allow you to engage with clients while simultaneously marketing your business.
By being active on social media, you can ensure your brand presence and let customers know that you are still relevant and open for repeat business.
As a result, you must be very selective in your marketing strategies.
5. Choice of communication channels
Provide customers with channel options and leverage them when interacting with them. You can go for any communication channel as their are almost no limitations for direct to market companies.
Customers today interact with your business through a variety of touchpoints, including a mobile app or website, third-party review or product comparison sites, retail outlets, and customer service.
At different stages of the shopping journey, customers display typical intent and behavior. When it comes to replenishable goods, time is everything. A consumer might, for example, refill his pet food once a month or replenish for fresh socks as soon as winter is around the corner.
Everyone is familiar with targeted communication by Lenskart.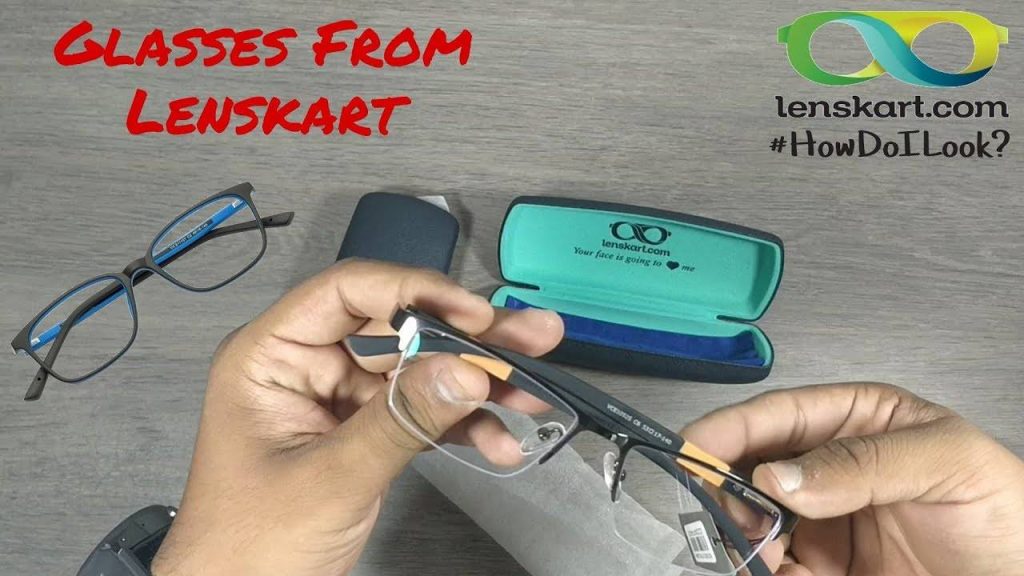 They are true ambassadors of Omni-channel communication. They will reach out to you through all channels and target more through your favored channels by analyzing them through AI.
You may segment your customers based on these activities and send relevant notifications through the communication channel of their choice. This type of communication also makes it simple to re-engage customers who placed things to their cart but did not complete the transaction. To encourage conversions, you could send them a trigger notification via SMS, push notification, third-party app posts, or an email with a reminder.
6. Retarget your greatest consumers with a one-of-a-kind deal
Knowing that 80% of sales come from 20% of customers, the 80/20 rule (Pareto Principle) can be applied to boost sales for direct to market companies. You can simply identify recurring consumers by looking at your sales records.
Include a coupon for the next order in the box.
The office supply company Quill, has created a "coupon clipboard" feature on their website itself.
Consumers can save any voucher codes they find (whether digital or physical) to their account, preserving them all in one safe and secure spot.
This innovation for discounts has won tons of loyal customers for Quill, as they enjoy finding out which coupons can save them the most money.
If used effectively, discounts, promotions, and coupons can be very beneficial. You can also use AI to identify customers who haven't bought in a while but are likely to buy again if offered incentives, and then re-engage them with appropriate offers to encourage repeat purchases.
7. Improve Customer Service
The capacity to 'wow' your customers with a better customer experience leads to more user engagement, higher customer happiness, and increased business success. Before being loyal to you and coming back for a repeat purchase, a consumer must believe that they have had a positive experience with your firm during each engagement.
Because your entire business strategy is based on maintaining a line of communication between your brand and your clients, it's only natural that you'd want your service and support efforts to be seen as excellent.
Being a D2C company gives you all the flexibility to treat your customers as you want. BONOBOS, a men's pants company has treated their customers like royalty with "wow" worthy customer service.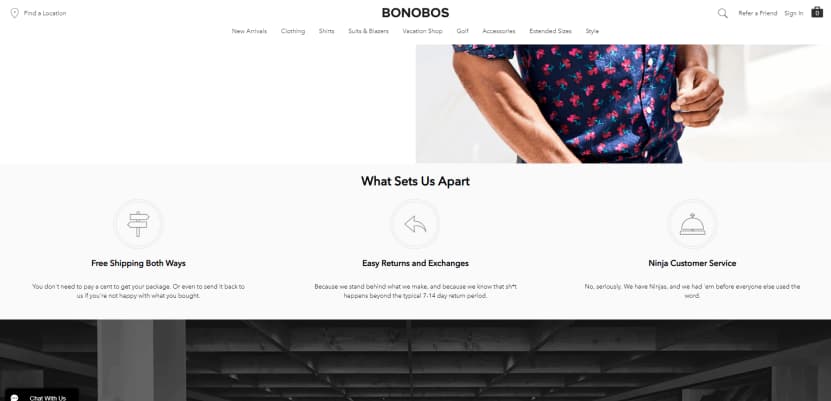 Its whole USP is focusing on its customer service and support initiatives by providing a streamlined shopping experience. And customers have appreciated it wholeheartedly.
You may ensure that your customer service is of the greatest quality by hiring qualified sales and customer service representatives to serve as your company's "face." Your employees should be well-informed and responsive to each customer's demands. As a result, customers will feel more appreciated and cared for.
8. To reclaim customers, use email retargeting
Targeting a consumer again after the first purchase is one of the most efficient strategies to bring them back. Use email, social media, and search and display advertising to remind your customers to buy your products again.
The time between orders measure and cohort analysis are both useful tools in this situation. They show you when your clients (divided into cohorts based on traits) submit orders after the first, so you can see at what intervals they are willing to shop.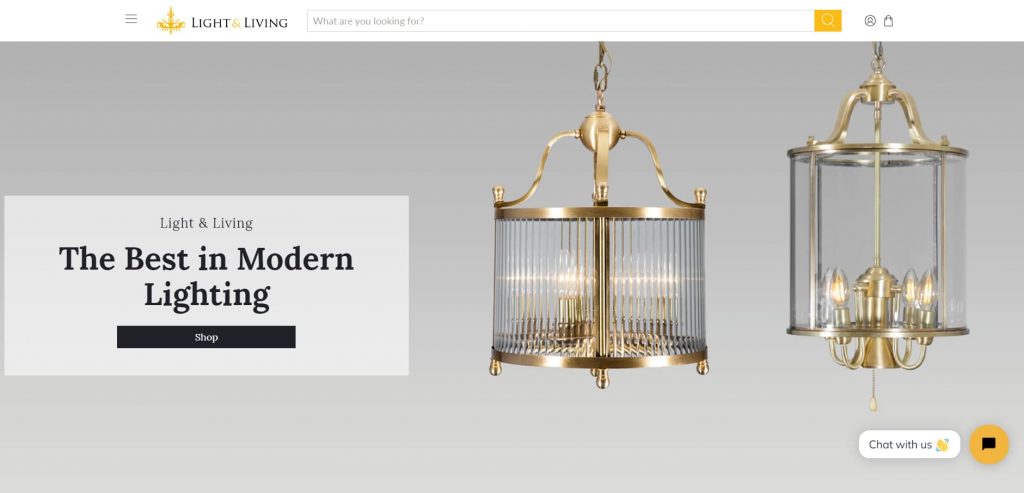 Another, Indian D2C company that has carved its niche in the market is Bangalore-based LIGHT & LIVING, a home decore D2C company. They understood their customer's buying behavior and used extensive email targeting around festive seasons to sell their products because that is when everyone is looking to spruce up their homes with lights.
Your email will hit the sweet spot if you contact them right before their next planned order date. Instead of being obtrusive, your customers will view your emails as coming at the correct time.
Conclusion
The D2C business model gives you the chance to engage your customers and build relationships.
Customers' expectations of connecting with their favorite brands have changed as a result of social media. They want to know about your brand's history and what you stand for.
D2C business distinguishes its brand experience by adding education, tailored experiences, and one-on-one assistance to traditional retail, partner, and promotional channels.
More repeat customers mean more consistent financial outcomes and less reliance on marketing spending, giving your D2C brands a break.